In the best of times, Valentine's Day shopping is the eternal challenge for anyone, whether they're single or not. If you have a partner, then depending on what stage your relationship is in, you're constantly wondering about what signs you're giving off with your Valentine's Day gift. Whether you're spending too much or not enough, if you should be getting something functional or something with a deeper message. Whether going for something traditional like roses and chocolates is appropriate or whether you can go completely off-piste with something outrageous.
And those were the 'best of times'. The 'before Covid-19' times, in other words…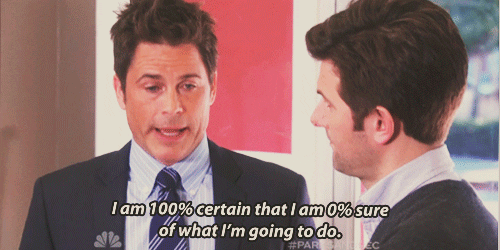 Now we're all in lockdown for the foreseeable future and unless your partner's sharing a bubble with you, it's probably been a while since you've seen each other. Of course if you're single, you're probably glad to be spared all the saccharine stuff this day is usually made of, on any high street!
Firstly, take a deep breath. We've got you covered! We've created an absolute corker of a selection of Valentine's Day Map Gifts for you to choose from. These numbers are perfect to treat yourself if you're feeling a bit down in the dumps, and can also make an exquisite gift for someone special!
Our underlying principle with this selection was to make sure that we could tick as many of those pesky boxes we mentioned above. A personalised map gift with a message of love, or a location based gift is SO on point, especially this year, of all years. Pick any one you like from what you see below or see the complete collection on our website!
Scratch Off British National Parks and Outdoors
If you or your partner have always felt at home away from the bustle of a city, our Scratch Off British National Parks and Outdoors prints are so lovely as gifts! Pick a personalised message to go with this map, and explore the UK countryside together. If you're both local, you could make a date to exercise together in the same place and scratch it off this amazing map.
Personalised UK Postcode Map
Just because you're indoors, it doesn't mean there may not be any significance attached to your location. A Personalised UK Postcode map is a perfect way to reminisce about your favourite memories together. Show some special that you care for those memories, by gifting them a lovely framed print of any UK postcode location! With a personalised message to them, of course!
Scratch Off European Wine
With travel restrictions likely to continue through the spring, a European holiday in wine regions is probably out. But who says wine is out altogether? The Scratch Off European Wine Print is a perfect combination gift to send to someone special, alongside a bottle and some flowers, if you're looking to accompany a fine gift with some traditional ones!
Personalised Classic World Map
While we're on the topic of future travel, this Personalised Classic World Map is an ideal gift to count down the days until you take that holiday the both of you have been planning for 12 months now! Pick it up in a pinboard and framed finish and mark off all the exciting places you'll go! You've got some space to send them a message of love and support as well!
Personalised Travel Map of the World
Of course if all you want to state is a singular message of how much you miss them, we've got a lovely Personalised Travel Map of the World as well! Available in several other colours on our website as well.
Scratch Off European City Breaks
If Europe is what you'd rather fancy, in your future travel plans, this exciting Scratch Off European City Breaks is the perfect way to plan out and scratch off specific European cities to visit when things go back to normal. Oh, and we've dropped some really insightful suggestions at the bottom of the map as well!
Illustrated London Map
For something closer to home, you could always gift someone a city map that they love. Getting out in your local area is naturally as rare these days isn't it! This detailed Illustrated London Map is beautiful in any room it calls home, and your partner will absolutely love the sentiment, if they love the capital.
London City Street Map
For the artistic ones amongst you, this London City Street Map in an exquisite straw themed shade can be a great gift for London lovers as well! Did we mention it's available personalised as well?
For more amazing maps as gifts this Valentine's Day, visit Maps International